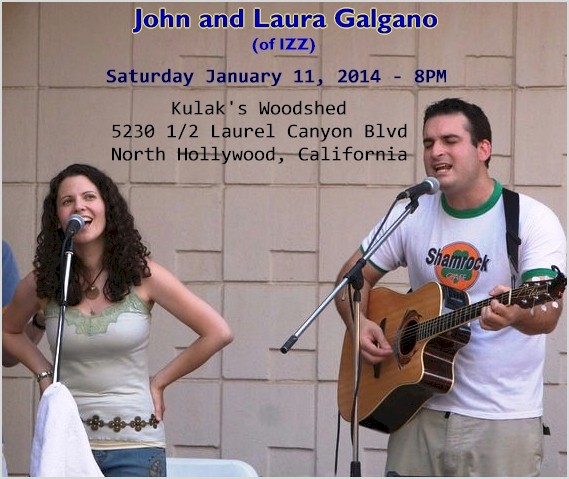 Kulak's Woodshed
5230 1/2 Laurel Canyon Blvd, North Hollywood, California
John Galgano and Laura Meade-Galgano will be playing an acoustic show featuring music from IZZ, John Galgano's solo album Real Life is Meeting, Laura Meade originals and some cover tunes. $10 at the door. Come hang with us, listen to some tunes and drink some tea!
And here's a song from John's solo album "Real Life is Meeting". The Track is called...
Sounds/John Galgano - Real Life is Meeting - 02 Bigger on the Inside.mp3