Partner Hotel for the CalProg NealMorse & Flower Kings Show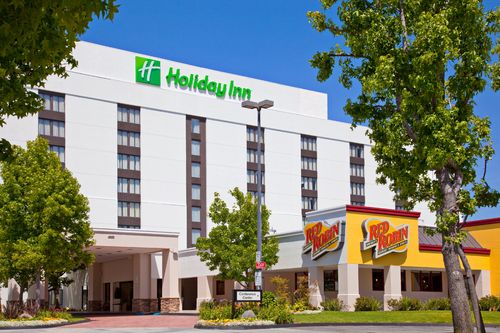 Whenever possible, CalProg partners with a hotel close to the venue to get a special discounted rate for our patrons. For this show we are working with the La Mirada Holiday Inn, located just 2 miles from the venue. The address is:
14299 Firestone Blvd. / La Mirada, Ca. 90638
From the Hotel: Here is the link for the CALPROG Patrons to reserve rooms for your upcoming NMTFK event May 6 to 8th. Click here
Thank you for selecting the Holiday Inn La Mirada to host the overnight accommodations for your event scheduled from 06-May-2013 to 08-May-2013. Your group rates are valid for booking from 12-Apr-2013 through 25-Apr-2013.
As an added benefit for selecting our hotel, we are pleased to offer you a convenient electronic booking (e-booking) link to share with your guests. Clicking on the link will take you to the hotel?s reservation web page that will pre-populate with your special group code. Your guests will enjoy the convenience of confirming their room reservations online, at the group-negotiated rate - 24 hours a day. Click here to receive your personalized e-booking link to include in your electronic or print communications.
If you or your attendees wish to extend your stay outside of these dates, you will need to book a separate reservation on the website or contact us directly at Holiday Inn La Mirada (+1) (714) 6902115.
Please advise your guests to make their reservations as soon as possible. The rate will be valid as long as we have rooms available, up to and including 25-Apr-2013.