CalProg 2009 Performer



(UK)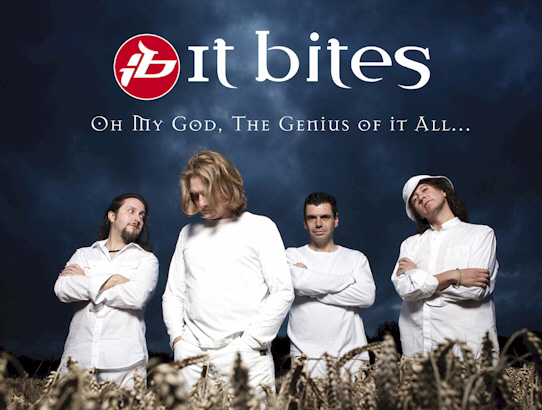 LEE POMPEROY (BASS) BOB DALTON (DRUMS) JOHN MITCHELL (GUITARS) JOHN BECK (KEYBOARDS)
CalProg is pleased to announce that the UK based It Bites is confirmed to appear at CalProg 2009 on October 10 in Whittier, California.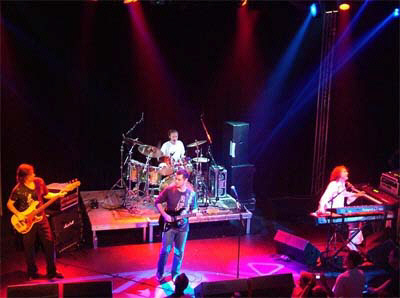 If you frequent the progressive rock websites on the internet and you happened to browse through any of the numerous "Best Prog CDs of 2008" threads early this year, it was impossible to miss the frequent appearance of The Tall Ships by It Bites near the top of many of those lists. And there's a good reason for that; it was one of the best albums released in 2008! CalProg alum John Mitchell (lead guitar/vox) has a well established knack for penning catchy melodies and complex musical riffs, not to mention his exceptional instincts as a recording engineer and producer. A string of successful musical affiliations over the past few years (It Bites, Frost*, Kino…) have made him one of the most sought after talents in the prog world today.
Although It Bites has a deep catalog of songs extending over the past 20+ years, when asked what to expect at CalProg he replied "We'll be playing almost all of the new album, but of course some tunes from the past as well." Joined by John Beck (keyboards), Bob Dalton (drums) and Lee Pomperoy (bass), ¾ of the band Kino is in this line-up so we might even be able to talk them into a Kino song or two. It Bites has just finished an extensive European tour and when I talked to him recently at ROSfest he told me that "The band is really tight from playing so much together. We are REALLY looking forward to making the trip out to California ." They are also appearing this summer at Three Rivers Progfest (3RP) in Pittsburgh , so they are a busy band.
| | | |
| --- | --- | --- |
| | CalProg is delighted to have them on the bill this year, and we are looking forward to yet another stellar musical experience from the strong line-up that is coming together. | |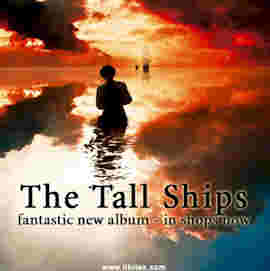 The new CD is available at ProgRock Records and everywhere quality CDs are sold.